BUCKINGHAM PLACE, WESTMINSTER
This delightful end of Terrace house in Westminster, started out life as an Office Block, which hadn't been touched since the 1980's.
The 12 month contract included a full external refurbishment, new Portico, re-pointing, Stonework and external Landscaping.
The Basement was dug out, waterproofed and fitted out with a state of the art 'floating' kitchen.
Working closely with Westminster Council and the structural Engineer, the large voids underneath the pavement where converted in to bike and wine storage areas.
All floors were replaced internally and the house was taken 'back to brick throughout'.
A complex steel frame system was installed to facilitate the new floors and a complete new handmade staircase.
Then the fit out began to include reclaimed geo metric tiling, bespoke joinery and glazed floors/balconies.
All new bathrooms, flooring and Mechanical and Electrical.
For more information on our Refurbishment Services or to discuss your project please contact us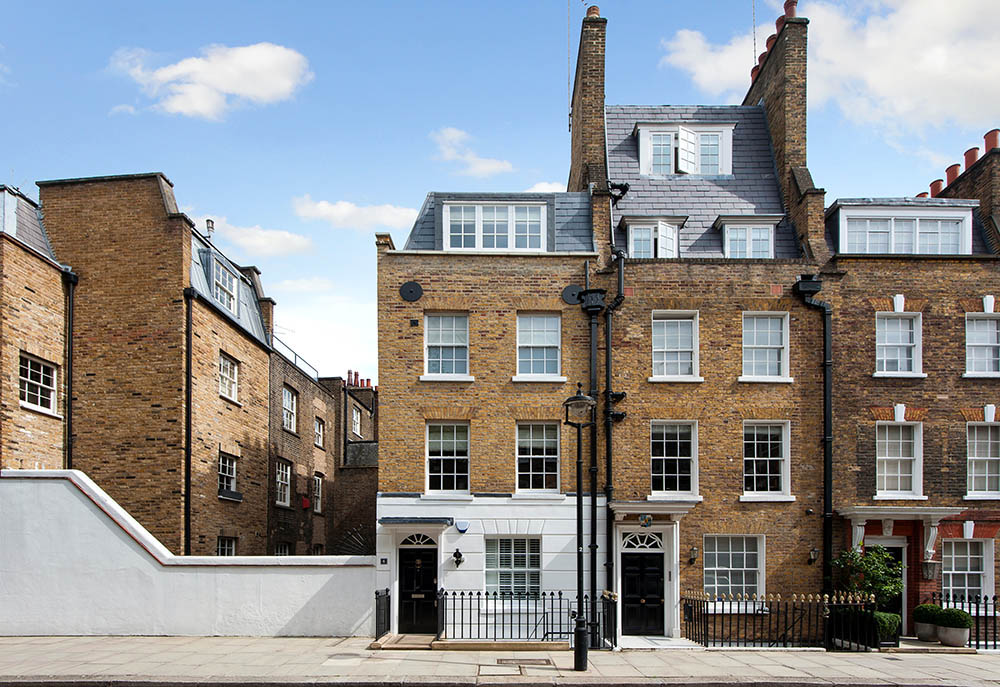 CLIENT: Confidential
LOCATION:  Buckingham Place
TYPE OF PROJECT: Basement, Structural, Refurbishment
DURATION: 12 months
COST: £1.2m